Justdial Job Openings For Freshers On 17th Jan 2017. Further details For this Job is Total no of Vacancies, Education Qualification, Experience Details, Location of Job and Detailed Description etc,. Justdial Job Openings apply for All graduates as soon as possible and given details as below.
Justdial Job Openings For Freshers
Company Name : Justdial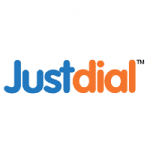 Designation : Just Dial Ambassador
No Of Positions : 300
Qualification : MBA/PGDM
Experience : Freshers
Location : Mumbai
Salary : RS. 22,000/- P.M
Also Read As :
Job Description :
A person who has to spread awareness about Just Dial as being its Ambassador.
He has to meet every kind of business / commercial establishment and educate them how Just Dial is beneficial for them.
He has to create in them awareness and interest as what win-win situation Just Dial can create for their business objective.
Should have strong conviction to make career in Sales and Marketing.
Good communications skills in English and Hindi.
Recruitment Process :
* Interview
Company Profile :
Justdial is an Indian based company founded by V.S.S. Mani. It provides search services and is made available on Website and Mobile. The company's headquarters is in Mumbai, Maharashtra, India. It has offices in Ahmedabad, Bangalore, Chandigarh, Chennai, Coimbatore, Delhi, Hyderabad, Jaipur, Kolkata and Pune. The customers are required to call a toll free number and ask the operator what service they are looking for and in which area. In turn the operator will send them an email and an SMS with the information.
Founded in the year 1996, Justdial was founded by Managing Director and Chief Executive Officer, V.S.S. Mani N.B, M.B. He started the company with 6 employees, some rented computers and borrowed furniture in a hired garage space. The idea was conceived by Mr. Mani while working for United Database India (UDI), a yellow pages company in the year 1987. The number 888 8888 initially belonged to Mumbai's Kandivali Exchange but was later acquired by Mani.
Apply Mode : Online
Latest Walkins :
Last Date : 17th Jan 2017
Website : www.justdial.com
Recent Posts :